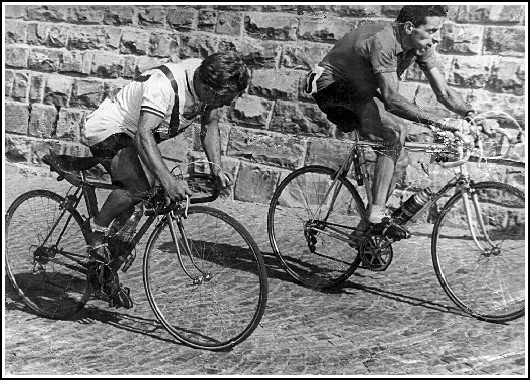 Dave Bedwell alongside Fausto Coppi - 1953 World Championships.
Dave Bedwell - it may not be a household name today, but in the 1950's Dave was probably one of Britains most accomplished racing cyclists and became known as the Iron Man of cycling. Few men can ever boast racing alongside the legendary Fausto Coppi but as the photo above shows Dave was able to mix with the best.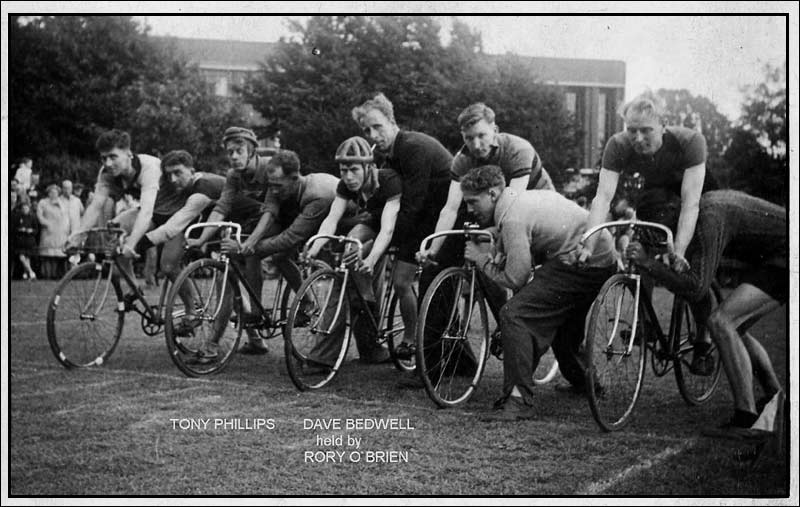 Early days - c1947, a young Dave Bedwell is being held up by Rory O Brien at a Grasstrack event.
Location not certain but believed to be Dagenham in Essex.
( Far left with tape on wheels - believd to be Derek Buttle.)
......contributed by Bernard Howard.
Dave was demobbed from the Army c.1948, and lived in Romford in Essex, ( Eastern Road) with a cycling family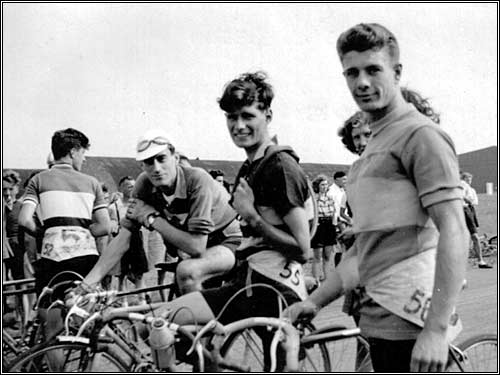 A young dave Bedwell - centre - at Matching Green ( disused RAF airfield) c 1950
The rider on the left in the hat is Bob Yuill, then Roy Coxon then Tony Phillips, all Romford Whs.members
.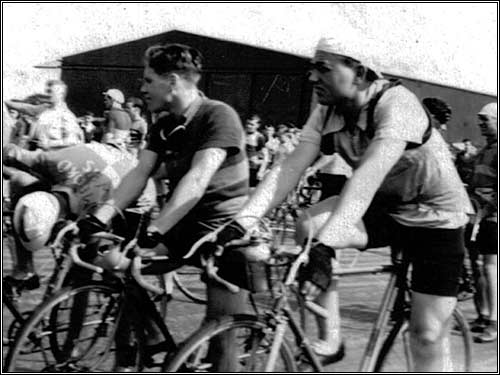 Another photo at Matching Green in Essex, the first person on the left is Frank Coppin [bending down _ Romford shirt)],
then comes Dave and then Bob Aris and in the background is Bill Hopkins.
Click to continue
the Bedwell Story