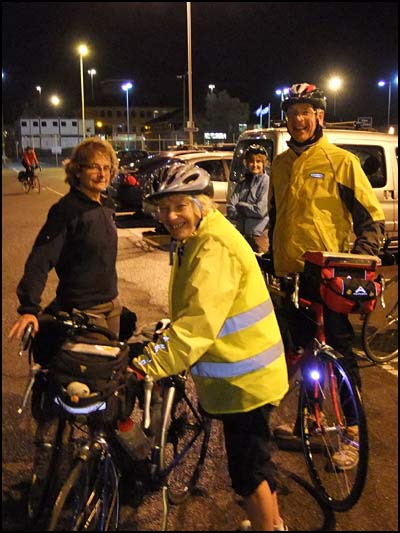 Geoff Sharpe organised another trip to Normandy in 2009.
29 souls travelled from Poole to Cherbourg on 9th October on the "Barfleur".

The crossing was good, but on disembarking at 5.30am in Cherbourg, Pete Lewis came to grief on a railway/tram line in the ferryport, and damaged his right arm.
A four hour hospital visit was followed by a cycling ban, so his weekend ended there in Cherbourg.

The group took the coastal route via Barfleur, St Vaast le Haague, Utah Beach and Carentan to the overnight stop at St.Lo, covering around 85 miles during the day.